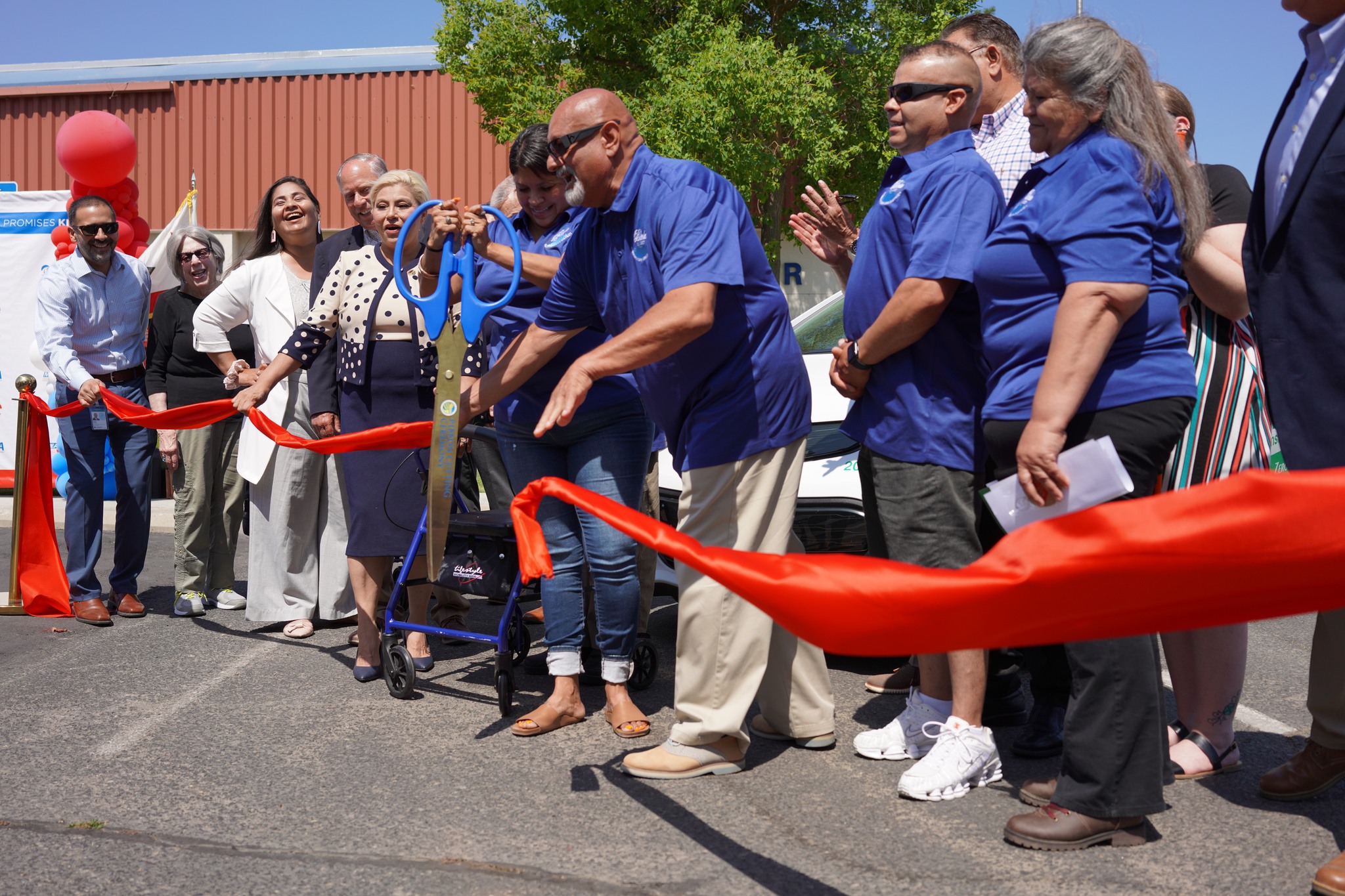 The community of Biola, CA has seen very few infrastructure investments, as there are few sidewalks or parks. Residents must travel to nearby cities for essential services such as groceries, pharmacies, or health clinics, and there is no reliable transit option. Residents rely on private vehicles for travel, and many spend over $200 per month on transportation, while the poverty rate in Biola is 40 percent, indicating residents pay a disproportionately high portion of their income on transportation.
To address this issue, Walker worked with the Fresno County Rural Transit Agency (FCRTA) to plan and implement an innovative low-cost electric vehicle micro transit service.
We conducted multiple outreach efforts in Biola to gain input to plan the service. In 2021, FCRTA and Walker completed in Biola a Transportation Needs Assessment (including focus groups), community survey, and highly attended community workshop.
There is a dedicated electric vehicle and EV charging station located at the Biola Community Services District, which is the primary service provider for Biola. Through targeted community outreach, a local resident has been hired to operate the new transit service. The League of Women Voters of Fresno generously is providing a grant to subsidize rides for residents.
The micro transit service will provide a lower-cost alternative to traveling via private automobile, which is critical for a community suffering from high levels of poverty. Walker attended a ribbon cutting on June 16th to kick-off the service.
Walker is also working with FCRTA and the community of Biola to build a transit microgrid/community resiliency hub to increase resiliency in rural Fresno County. The hub would provide energy backup and community services during emergencies, such as heating and cooling centers, as well as day-to-day amenities including free public Wi-Fi, outdoor parks, publicly available EV charging stations, and community gardens. The specific amenities offered at the hub will be decided jointly between FCRTA and the community.
Click here to learn more about the service.