Walker's Brian McGann is providing subject matter expert consulting services for the University of Minnesota – Twin Cities Campus as they completely replace and re-vision their access and revenue control system. The university campus includes three distinct academic districts: the stadium village (Minneapolis), St. Paul campus, and a hospital campus, all set in an urban location between the downtowns of Minneapolis and St. Paul, Minnesota. Serving over 50,000 students and staff, the system replacement was needed as existing technologies had reached obsolescence. But rather than just replace equipment, the university saw the opportunity to critically assess what tools would best deliver a world-class parking experience for today, modernize payment and security methods, and improve flexibility as uses and technology changes.
The first phase of PCI-DSS compliant improvements and upgrades to 16 parking structures and 19 lots are underway and include introduction of License Plate Recognition (LPR), University card (Ucard) access credentials, credit-card only in-lane transactions, strategically located pay on foot cash and credit accepting stations, along with specific event-mode operations unique to the many athletic and academic events on campus.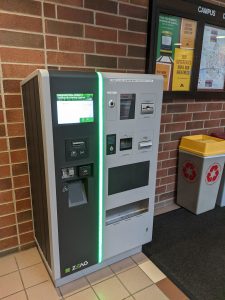 Given it's scope, this phase of the improvements are anticipated to continue into 2021. Future phases are anticipated to renovate permit and on-street parking, as well as improvements to parking guidance.