Back to recent
Share This
Walker Headlights: Beccy Whyte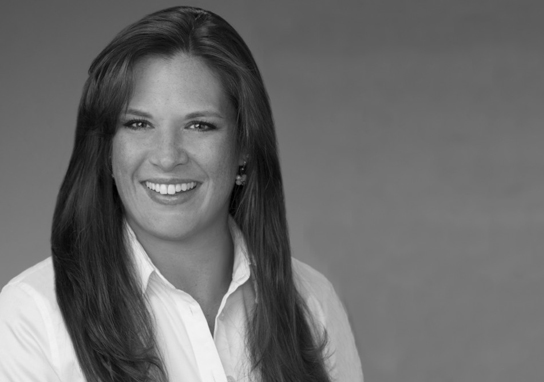 Beccy Whyte, Business Development Representative, began her first day at Walker on a momentous occasion, the celebration of Walker's 50 years! She has now been with our Houston office for almost a year and a half. She is well-known and liked by her peers, maintaining a strong network of contacts. Her welcoming, compassionate, and good-humored personality makes her a perfect addition to the Walker team. We had a chance to sit down with Beccy and ask her a few questions; check out her story in this month's Walker Headlights.
Q: What is your favorite part about working for Walker?
A: Walker is such an amazing company, and that has to be the best part about working here. Being able to strongly believe in what I am selling makes my job that much more enjoyable.
Q: What is your best Walker memory to date?
A: My 40th birthday. I turned 40 while at the Midwest Campus Parking Association conference in Lawrence, Kansas. It was a milestone birthday that did not get forgotten. I was celebrated with gifts, dinner and drinks by my co-workers.
Q: Who do you admire most in life?

A: My parents. They have always worked hard and continue to be hardworking role models today. They are just genuinely good people.
Q: What are you most excited for in 2016?
A: I'm an avid traveler, so I'm most excited for my upcoming cruise around the Mediterranean!
Q: Being an avid traveler, can you pinpoint your favorite vacation to date?
A: New Zealand! It was the first place I've ever snow skied.
Q: When you're not traveling, we'll find you in Houston – what is your favorite part about living in Texas?
A: Everything is bigger in Texas. Texas gives you the best of everything. You have cowboys, the oil and gas industry, shopping, the theater districts, food, and wineries; you know, you don't have to go to California to get great wine.
Q: What are your top picks for Houston venues?
A: The Alley Theatre and the Lancaster for dinner after!
Q: If you hadn't found your way to Walker and your Business Development career, what do you think you'd be doing?
A: You know, I think I'd be a coach or something in the field of athletics. I taught gymnastics through high school and it was very rewarding. I also have a passion for volunteering, so possibly something of that nature. Even while at Walker I make sure to volunteer around Houston.
Q: What are a few of the places you've volunteered?
A: Through Walker we've done volunteer work with Kids Meals Inc. and the Houston Food Bank. In my spare time I am involved in a few professional organizations that allow me to give back to my community as well.
Q: Tell us more about your professional organizations – what are you involved in?
A: I am a board member for the Houston chapter of CoreNet Global as Public Relations chair. I'm also social chair for ACRP, Association of Commercial Real Estate Professionals, and I'm on the Gala committee for RDA, Rice Design Alliance.
Q: If you were stranded on a deserted island, what three things would you want to have and why?
A: A solar radio, some parachute string, and an engineer or MacGyver
Q: What is something many people don't know about you?

A: Well two things; 1. I have dual citizenship in England and the United States, and 2. I am a competitive Olympic weightlifter, qualifying for the Masters World Cup in 2015.
Q: Between working, volunteering and traveling, when do you find the time to practice?
A: Every morning at 5:00 a.m. I practice at a local crossfit gym.
Q: What movie might we find you watching on a rainy day?
A: Tombstone
Q: What is your philosophy towards your work?
A: Play hard and work harder. Treat everyone you meet like a potential customer – you never know who they know.
Q: What advice would you give a business development professional just starting out in the AEC industry?
A: Remember that everyone is human and reaching out to people, whether new contact or old, isn't scary. It is most often very rewarding.
Thank you, Beccy!
If you'd like to get in touch with Beccy, you can reach her HERE.