Back to recent
Share This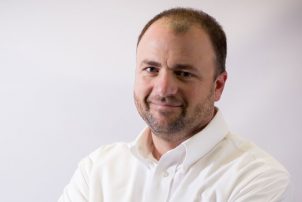 Parking is Crucial to Real Estate Development Success
Chad Snyder's article is featured in the February issue of The Parking Professional.
In cities across the United States, developers and community planners are at the forefront of a new wave of development. After nearly six years of recession and stagnant recovery that thwarted plans for new shopping malls, residences, and commercial complexes, developers are once again busying plans for new projects.
Parking is an essential element of any development. It is the first and last thing you see; a poor parking experience can have a negative effect on the success of the entire project. For many new developments, parking is often treated as an afterthought. The amount of parking included in their projects is often dictated by local regulations through parking minimums/maximums, and they are often content to shoehorn the required spaces into their properties' footprints.
However, such an approach can undermine the value and utility of a new property. Parking is a precious resource that can make a development more attractive to lessees and more valuable as an investment. This is a lesson that has been learned by numerous developers (often to their chagrin when they have mishandled parking) over the decades. Yet, while there is much to learn from past experience, historic approaches to parking development may not always apply today.
That's because urban planning has changed dramatically in recent years. Whereas in the past, development has typically revolved around the creation of stand-alone buildings or complexes serving a single function, today we are more likely to see the creation of mixed-use complexes that fill several functions and serve a wider variety of users. These mixed use developments often include a combination of residential, commercial, retail, entertainment, and healthcare or other essential services. The most successful also integrate parking into their designs to meet the needs of tenants and visitors.
Getting The Most Out Of Parking
Clearly parking is essential to the success of any development. The question is, how can developers get the most return from their parking? For starters, there are three key questions developers and their parking consultants must resolve:
What roles will the parking fill?
Obviously, it will need to provide safe and convenient parking. But beyond that, are there other considerations? Will it be expected to produce revenue through parking fees? Will it be used to market the development to potential lessees? Or will it promote sustainability by offering electric recharging or solar infrastructure?
The answers to these questions will help inform how much parking should be developed, where within the development it will be located, what its design will look like, and what types of technologies should be utilized. For instance, if the parking is intended to generate revenue, it may make sense to install access and revenue equipment to assure that the facility operates as efficiently as possible and protect against theft. Or, if the facility is intended to help market the rest of the development, designers may focus more on architectural and structural design elements that create an attractive presentation on the outside of the facility and a bright, secure feeling for parkers within the structure. Likewise, designers should focus on providing easy, convenient, and secure access from parking areas to the rest of the development. If the facility is designed, at least in part, to promote sustainability, there are numerous features that can be included including state-of-the-art access and revenue control systems to keep vehicles from queuing at entrances and exits, and parking guidance systems to expedite the parking process by patrons, and deter them from circling parking areas looking for open spaces. Other sustainable features may include EV charging stations and solar arrays. The recent advent of the Automated Vehicle Retrieval System (ARSRS) in the US marketplace (this technology has been highly successful in Europe and other countries) allows developers to further promote sustainability by reducing vehicle emissions and permitting parking to be developed on a smaller footprint. Ultimately, of course, the features and amenities included in the design of any parking facility should address its unique needs.
Who will use the parking and how will they use it?
Will parkers live and work within the development, or will the parking facility also have to serve visitors? The answer to this question will help determine where in the development parking should be located and what is the acceptable walking level of service—the distances parkers are expected to walk from their vehicles to their ultimate destination—for each user group. Different types of parkers expect different levels of service. For instance, shoppers visiting retail locations should be asked to walk much shorter distances—no more than 400 feet—than office parkers. The geography and climate certainly plays a role in the appropriate determining factor, as well. For example, a development in the south that experiences intense summer heat would require shorter walking distances than one in a more temperate climate.
User profiles and their corresponding levels of service have an important impact on where within a development parking will be located. Typically, retail developments will provide parking immediately adjacent to shopping locations. For instance, in a mixed-use development with retail, "podium parking" is often located on adjacent floors just above retail establishments or parking may be placed below grade, beneath retail locations. Stand-alone retail establishments may have separate parking structures located next door to the retail center. On the other hand, residential and commercial tenants are willing to walk farther from parking areas, and parking can often be supplied in more remote corners of the development or in separate stand-alone parking facilities.
With mixed-use development, developers and their parking consultants should approach each different user as having his or her distinct place in the development hierarchy. For instance, retail is typically located on lower floors with parking immediately adjacent above and below. If there is commercial space in the development, that typically comes next on the hierarchical scale and is located just above those uses. If the residential developments are high-end with higher rent structures, parking is typically expected to be secured and closer to residential core locations or front doors. Office parking has an expectation of the furthest walk to core or destination.
What is the developer willing to pay for parking?
Of course, the guidelines outlined above represent an ideal scenario, providing best-case options for which design elements and equipment should be included, and where the parking should be located. But cost must be considered as well. Various parking approaches carry different price tags. While parking costs vary from city to city, generally speaking, podium parking can be as much as 40% more expensive than stand-alone structured parking. Burying parking underground can add an additional 50% to the cost of each space. While surface parking costs much less to develop, in most cities land is far too valuable to use for surface parking when the same land could be used for retail, commercial, entertainment, residential, healthcare or other essential services, as well as parking—or a combination of all of them.
Shared parking is a common approach to getting the most out of a development, and many municipalities recognize its benefits. The concept is based upon the types of uses and usage factors for those specific uses. The more distinct the variations in accumulations of vehicles for the individual uses are, the more advantageous shared parking is to the development. For example, having an office and hotel use in the development provides for a greater shared parking environment because the uses peak at different times of the day.
Ultimately, developers need to work closely with their parking consultants to evaluate all of the factors that will influence how to address their parking needs. Only then can they make informed decisions about how many spaces are needed, what types of spaces should be developed and where they should be located, and which design features and development strategies, technologies, and other amenities should be included. By addressing these issues carefully and strategically, developers and their parking consultants can create plans and designs that will meet their needs and the needs of their lessees, while providing the flexibility to react to future conditions, at the best possible cost.
Chad Snyder is a senior parking consultant in our Houston office. Email Chad.